One thing to say: WOW.
This night was amazing, and from several points of view!
First, the dresses! Oscars' Redcarpet is THE redcarpet you have to shine on . As Cameron Diaz said, "This needs a full process" *lol*
Well, Let's have a quick overview of the Fashion Redcarpet...
Here is Rooney Marain her Givenchy gown. She was as shy and delicate as she is dark and crazy in "The Girl with a Dragon Tattoo". Wonderful!
Jessica Chastain wearing Mc Queen. I can only love, but during the ceremony, we could see that it was not the most easy dress to sit with !
A very classy and funny, Sandra Bullock who stated that, during the Oscars "Everything is gonna be sexy" is wearing a very elegant Marchesa dress. The ring fits perfectly the golden embellishment of the dress and to my mind, there is no such thing as back cleavage to be really hot!
Gwyneth Paltrow was the intelligent beauty of the night. Tom Ford made this very architectural dress but also the Cloak/Coat that prevented her from being cold on the redcarpet! That was a very original and smart choice!
You could also see Jenifer Lopez, Cameron Diaz (wearing Gucci), Angelina Jolie and Emma Stone with beautiful dresses but to me, not exceptionnal.
Many people were mesmerized by Michelle Williams but I have to say that I am not very keen on short hair with the gowns that she is chosing. Moreover, the dress (normaly Coral) doesn't look good on the pictures, which is a big problem for an event like Oscars. See by yourself...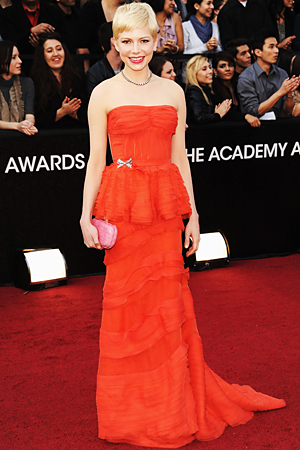 The night was full of humor, thanks to Billy Crystal and awkward speeches! It was also a ceremony full of emotion, reminding of all the great talents dead this year.
The sublime performance of "Le Cirque du Soleil" added more magic to the ceremony.
But the very special moment to me, as a french girl, was when Jean Dujardin won the Oscar for Best Actor in "The Artist". His speech was incredibly fun, and it was so good to see him with Alexandra Lamy, sharing this moment after all their years together. Going from "Un gar une fille" to the Oscars is a great step, congratulations!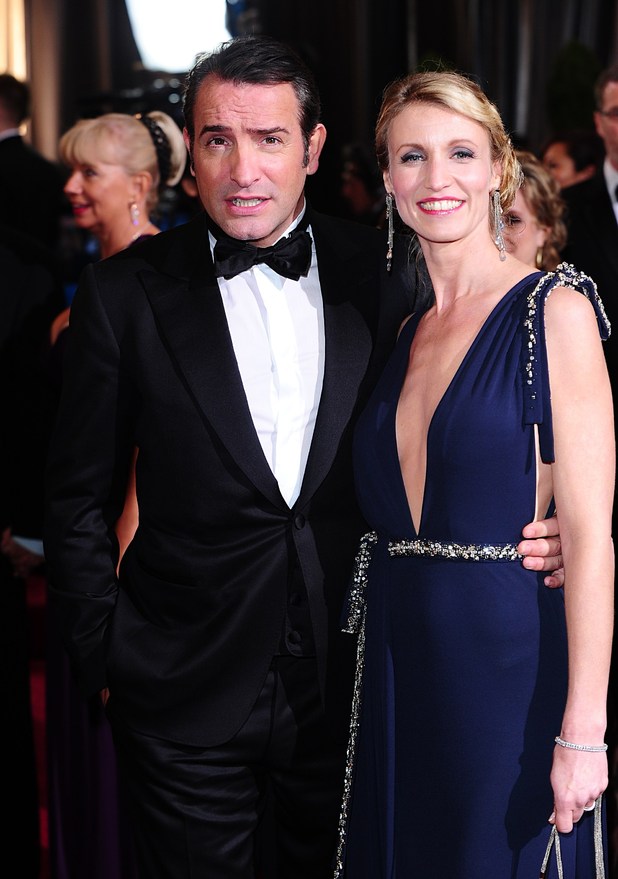 Chouchou and Loulou were so beautiful !