Hello everyone!
It's been a while isn't it? The Core's team has been quite busy. Julia, Do and Beny are back to School and having a lot to do, but you may hear about them quite soon...
So What those days have been bringing? What's new, hot, on, in.... Let's see!
Let's talk a bit about the luckiest toddlers in the world!
The little Beckham's girl, Harper Seven, has recently shown that she was ready to go after her mom in fashion. Wearing Chloe or Little Marc Jacobs, the little girl even has her own bag; Victoria created "The Harper" bag.
During the Paris Fashion week, another little girl got quite lucky without even realizing it. Emme, Jennifer Lopez' daughter, attended, at only 4 years old, the Chanel fashion show, front row please, proudly carying her little Chanel bag (and getting a bit bored during the show).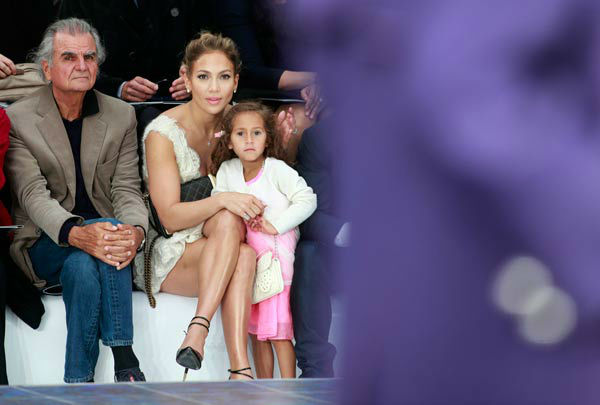 Last but not least, and probably the most lucky of all the boys, Alexander. After 25 years of love and life sharing, the fashion journalist Richard Buckley and the great designer Tom Ford decided to adopt a little boy.
If they are ever planing on adopting a little girl, I agree on wearing dresses all my life!